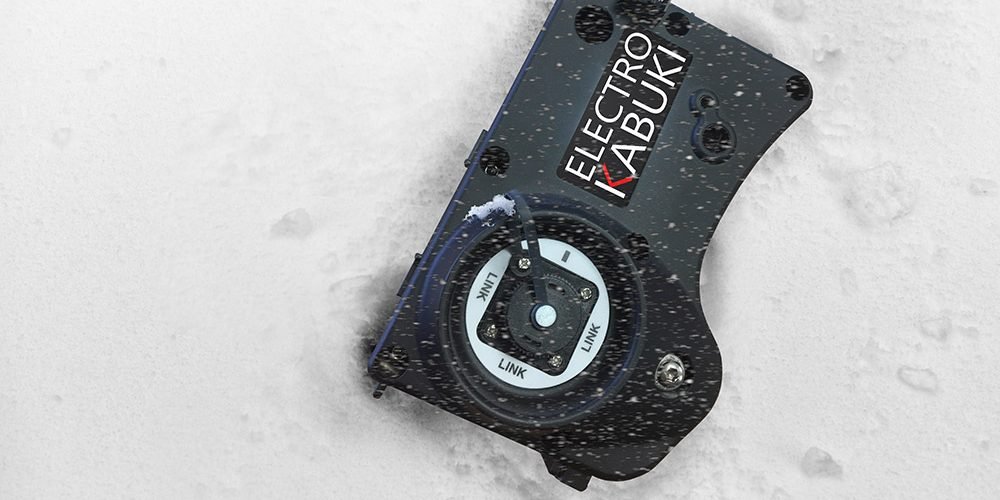 Yes, unlike other theatrical reveal systems, Electro Kabuki dropper modules and cables are fully weatherproof.
We use military-grade, sealed connectors in the design, and industrial levels of weatherproofing for the dropper module housing – the action-end of an Electro Kabuki system (that's one of them, above, lying in the snow to prove its hardy credentials).
It means you can rig Electro Kabuki outdoors and use it dependably time-after-time, come rain or snow. No more fiddling with plastic bags as clouds loom over your festival. The show will go on.