Flint Hire & Supply
Theatrical Chandlers stocking a huge range of products, tools, stage equipment and accessories. Flints also offer installation services.
REGION
UK
CONTACT DETAILS
Queen's Row
London
SE17 2PX
Tel: +44 (0)20 7703 9786
Fax: 44 (0)20 7708 4189
Email: sales@flints.co.uk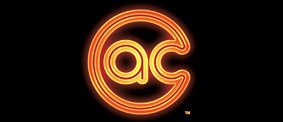 AC Entertainment Technologies
One of the UK's largest single-source providers of professional equipment and related services to the entertainment industry.
REGION
UK
CONTACT DETAILS
Centauri House,
Hillbottom Road,
High Wycombe,
Buckinghamshire
HP12 4HQ UK
Tel: +44 (0)1494 446000
Fax: +44 (0)1494 461024
Email: sales@ac-et.com
Drape Kings
The US industry leader in event drape and hardware to transform ordinary space into extraordinary environments.
REGION
USA
CONTACT DETAILS
3200 Liberty Avenue, 2C
North Bergen, NJ 07047 USA
Tel: +1 201 779950
Fax: +1 201 770 9956